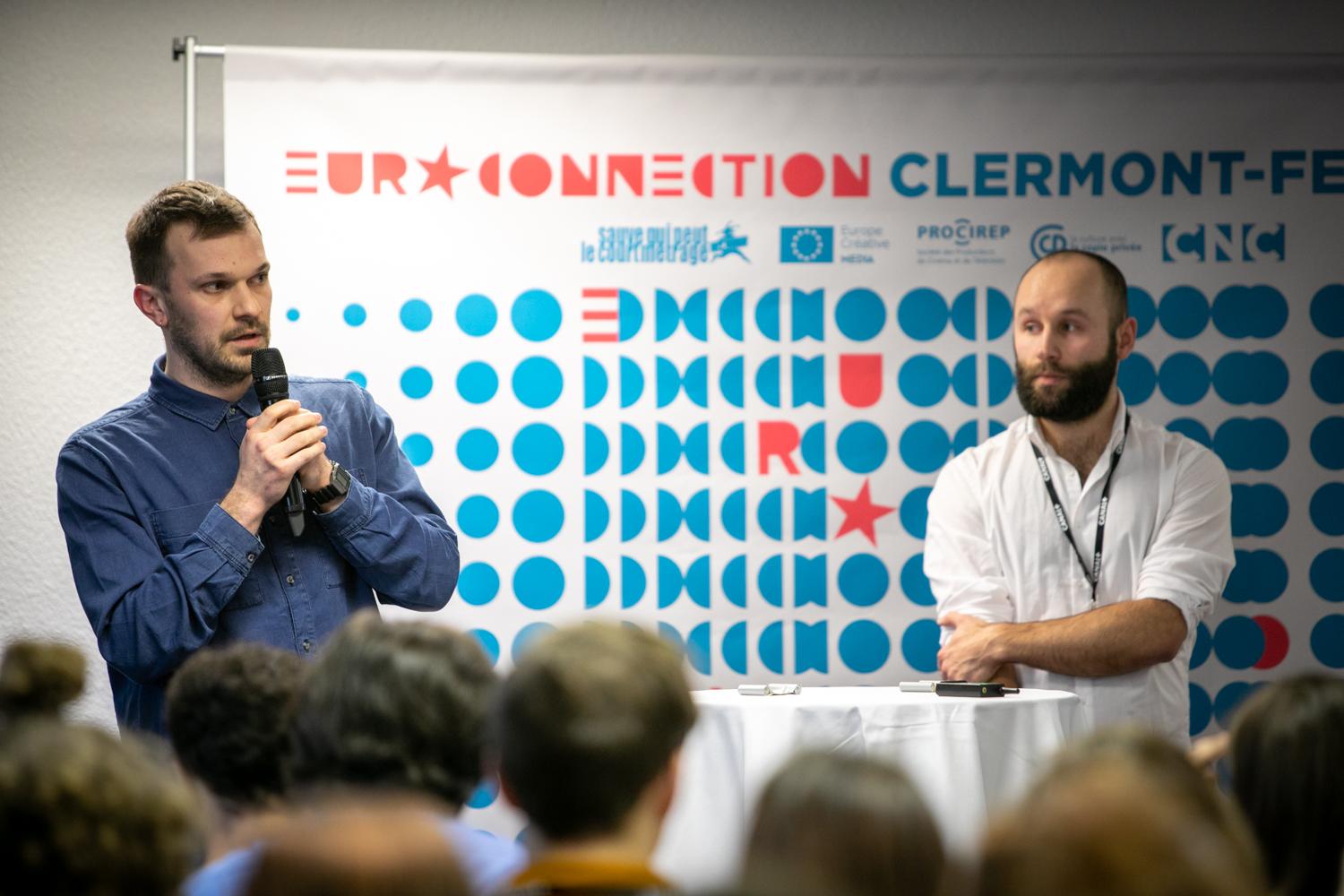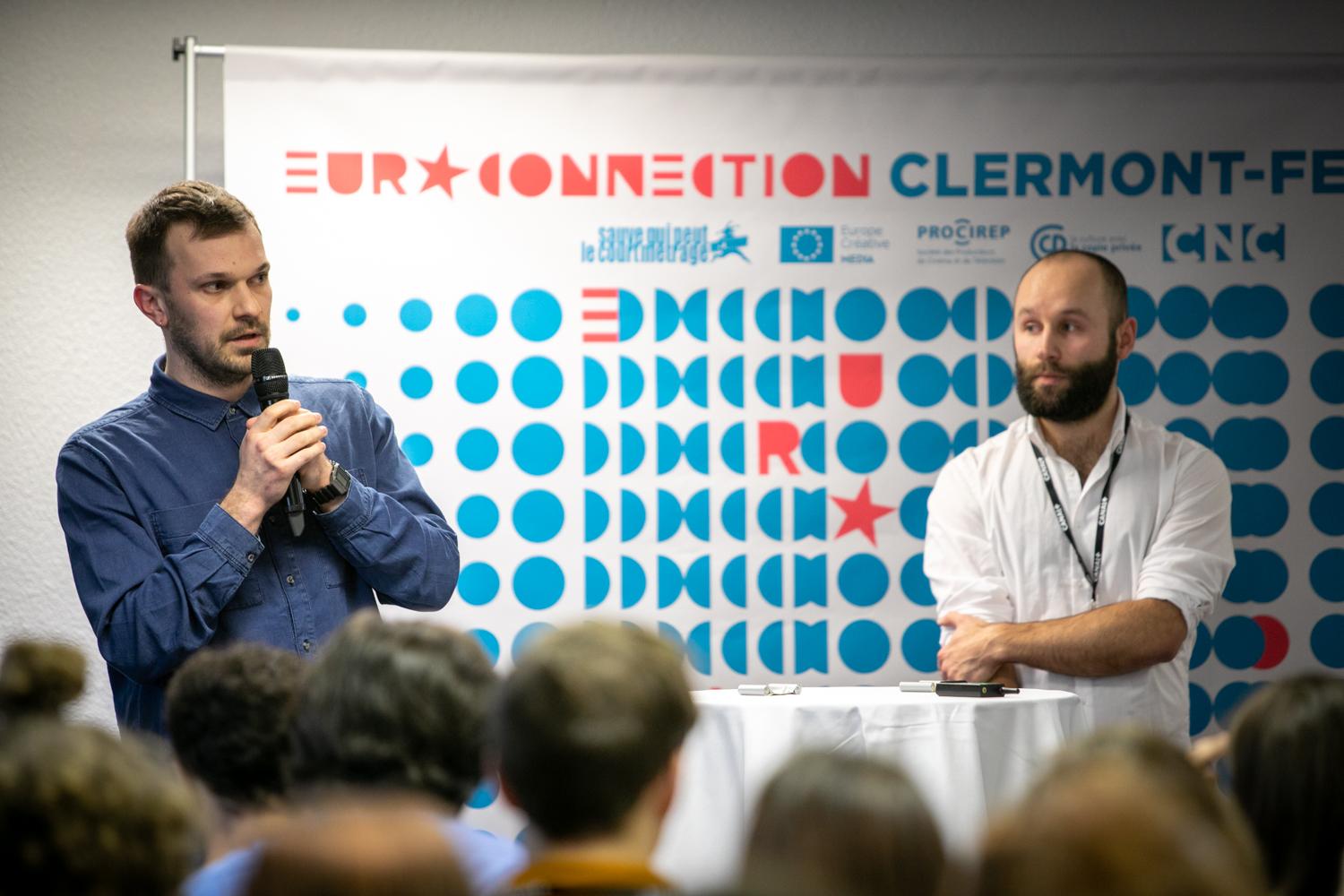 Euro Connection is the main platform for the co-production of short films. This two-day pitching and networking event aims at fostering partnerships between production companies from Europe and beyond around short film projects. The next edition will take place on Tuesday February 4th and 5th 2020, and will include pitching sessions, informal networking for producers and participants and one-on-one business meetings.
The following 14 projects were carefully selected across Europe to be presented at Euro Connection 2020 :
- First Night, Darshika Karunahara (Denmark)              - The Perpetual Tapestry, Simone Hooymans (Norway)
- Burnout Diary, Dario van Vree (The Netherlands)      - 1001 Nights, Rea Rajcic (Croatia)
- Osja, Irina Rubina (Allemagne)                                       - Bir'Em, Camille Clavel-Bamberger (France)
- Reclaim, Taratoa Stappard (United Kingdom)             - Fall Christmas, Konstantinos Bakouris (Greece)
- Agnus Dei, Giuseppe Isoni (Italy)                                   - Appalachia, Roxana Stroe (Roumania)
- Astronauta Ad UFO, Debora Vrizzi (Italy)                     - Scale, Joseph Pierce (France)
- No Elephant Here, Gorana Jovanović (Serbia)            - The Deer, Kristine Vitola (Latvia)
A dozen producers will be also invited to be in the Producers Focus (the producers of the remaining finalist projects, outside the final selection, will be given priority invitations to be part of the Producers Focus). The Book of Projects and Producers 2020 will be available here early January.
Euro Connection pitching forum is open to active European producers, TV, fund representatives, and distributors. Entrance is free to Short Film Market accreditation holders.
For the first time in 2020, 5 international projects (outside Europe) will be pitched at Euro Connection. Projects will be invited by the organizers in collaboration with partner institutions. Invitation details will be defined with the partners.
Prior registration to attend the event will start early January.
87 films were completed, including 44 international co-productions, as a result from the first 10 editions.
Countries associated to the 2020 edition were: Austria, Baltic countries, Belgium (French-speaking), Bulgaria, Croatia, Cyprus, Czech Republic, Denmark, Finland, France, Germany, Greece, Hungary, Iceland, Ireland, Italy, Luxembourg, Malta, Norway, North Macedonia*, Netherlands & Flanders, Poland, Portugal, Republic of Serbia*, Romania, Slovakia, Slovenia, Spain, Sweden, United Kingdom. *new associated countries
Presented by the Clermont-Ferrand Short Film Market, in association with the Creative Europe MEDIA Desk France and the Centre national du cinéma et de l'image animée, Euro Connection receives support from Creative Europe's MEDIA sub-programme and the PROCIREP.
Read the Guide of short film production funds in European countries published by the MEDIA Desk France.
Renseignements:
euroconnection(at)clermont-filmfest.org / Tél.: +33 (0)4 73 14 73 22