Jury Overview
An illustrious group joins us this year to screen the 161 films that make up the three competitions of this 41st edition!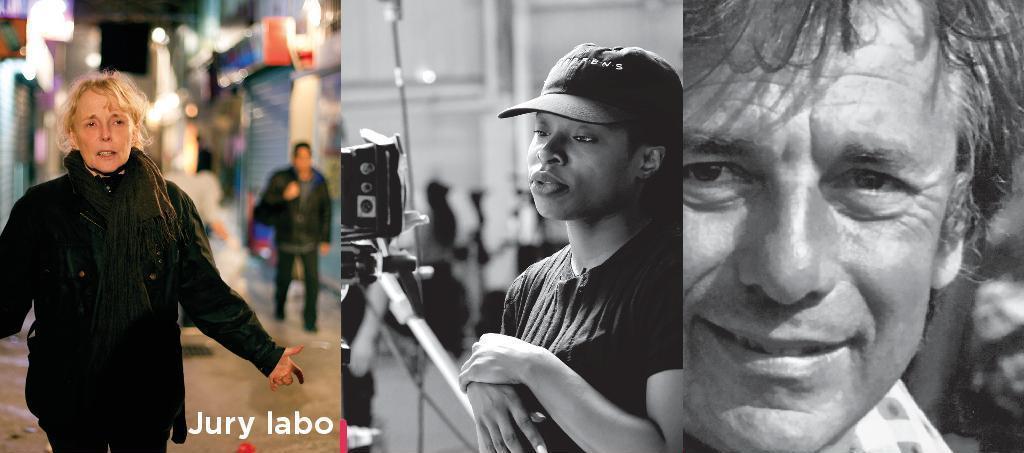 Starting out with the Lab competition, three renowned filmmakers. The bewitching Claire Denis (Chocolat,1989; No Fear, No Die, 1991; Trouble Everyday, 2001;  White Material, 2010…), whose last film High Life (released 7 November 2018) has not yet ceased to haunt us, inaugurates this jury. Starting out as an assistant director for Robert Enrico, Jacques Rivette and Wim Winders, she has made her own unique, disturbing, yet shining mark on French cinema through a rich, diverse and ever-changing filmography. Next to her is another monument in French cinema, Bruno Nuytten. If this name remains irremediably associated with the legendary Camille Claudel, which he directed in 1988 and earned him no less than 5 Cesars, Nuytten is above all an inescapable director of photography in the French world of the 7th art: you may have enjoyed his craftsmanship behind the camera of Bertrand Blier (Going Places, 1974), Claude Miller (The Best Way to Walk, 1976), Andrzej Żuławski (Possession, 1981) or even Claude Berri (So Long, Stooge, 1983 ; Jean de Florette and Manon of the Spring, 1986). The young and very talented British filmmaker Jenn Nkiru, whose short film Rebirth is Necessary  won the CANAL+ Lab Award at the 2018 festival, caps off this decidedly promising trio. A feminist activist, she has recently drawn attention as the artistic director behind the music video "APES**T" by Beyoncé and Jay-Z alias The Carters, shot at the Louvre in 2018.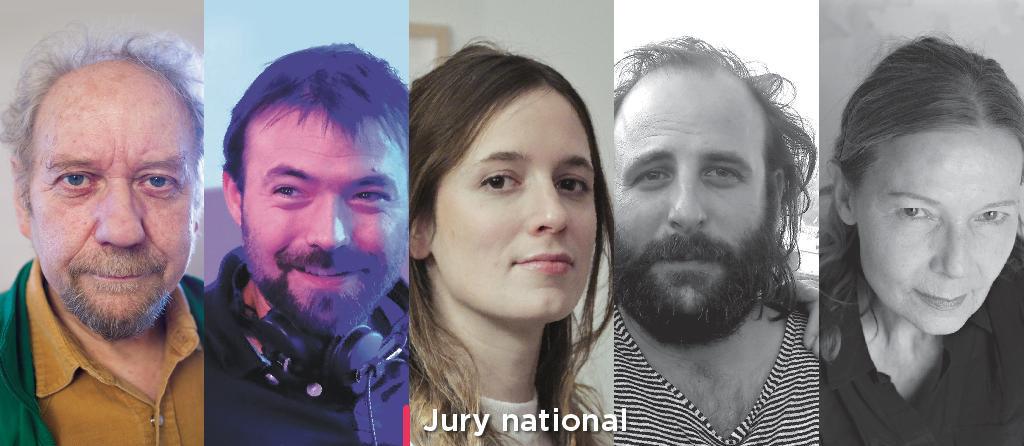 The national jury is just as solid with two names that are well-known here in Clermont: the talented Céline Devaux and Hubert Charuel. The former has racked up no less than four awards in Clermont for her three short films Vie et mort de l'illustre Grigori Efimovitch Raspoutine (Best French Speaking Animation 2013), Sunday Lunch (Best French Speaking Animation 2016, plus Special Jury Award 2016 – a rare occurrence for an animated film!) and Gros chagrin (Youth Jury Award 2018). Illustrator and animation filmmaker, each of her films gives us an accurate and intimate look into characters who are pondering the big and often colorful questions of life (in contrast with her extremely clean and uncluttered palette), endearing characters with whom we can't help but identify. Hubert Charuel has seen all of his short films selected for the national competition in Clermont-Ferrand (Diagonal of Emptiness, 2012; K-Nada, 2015; Fox-terrier, 2017), but it was in 2017 where he truly made himself known to the public with his first feature-length film Bloody Milk,which has racked up no less than 3 Cesars, including the Best First Feature Film Award. Attached to the agricultural world in which he grew up, Bloody Milk tells the story of a dairy farmer who is ready to do anything to save his cows despite a terrible epidemic that is spreading. The actress Dominique Reymond, who graces the stage as often as the film set with over sixty films to her name as well as an equal number of theater productions, will share her experience and her viewpoint on the 54 films that comprise this competition. It is a precious sensitivity that will doubtlessly prove to be as rich as it is fascinating from an actress whose journey through French cinema has placed her before the cameras of Catherine Corsini (Nuit de Chine, Poker, Denis…), Leos Carax (Boy Meets Girl), Chantal Akerman (Tomorrow We Move), as well as Sandrine Veysset (Will It Snow for Christmas?, where she plays a loving and tyrannized mother). If there is an elusive monument in the French world of media, it is Jackie Berroyer: in turn, he has been a draughtsman, a rock critic for Charlie Hebdo, humorist, debonair switchboard operator in "Nulle part ailleurs" on CANAL+, columnist with Hara-Kiri, Libération, Rolling Stone, etc., and in 1992 he was recognized for his writing after his novel La femme de Berroyer est plus belle que toi, connasse, which resulted in the film adaptation Tempest in a Teapot. Since then, he has worked as both a screenwriter and a dialog writer (in particular, Patrick Bouchitey and Cédric Klapisch called on his services respectively in Cold Moon and Little Nothings) as well as an actor: his character Bartel in The Ordeal by Fabrice du Welz in particular traumatized an entire generation of Ardennais tourists, but perhaps you may have seen him more recently in the role of Dr. Jean-Pierre Bayle in the TV series Hippocrate. Finally, the prolific Vincent Macaigne will be there to complete this jury with panache. Director, actor, author, and producer, it is impossible to escape his lunar presence these last few years. After his sensational entry at the very select Avignon festival in 2011 with his rewriting of Hamlet (Au moins j'aurais laissé un beau cadavre), it was in 2012 that he was noticed in the cinema, both behind and in front of the camera, taking home the Grand Prix and the Press Award for his first short film, What We'll Leave Behind, at the 2012 Clermont-Ferrand festival. Since then, this troublemaker never ceases to amaze us, renewing himself in every domain, whether it be as a gaffer trainee for Peretjatko (Struggle for Life, 2016), as a depressive "grammar Nazi" for Nakache and Toledano (C'est la Vie, 2017), or as a neurasthenic dog for Benchetrit (Dog, 2018).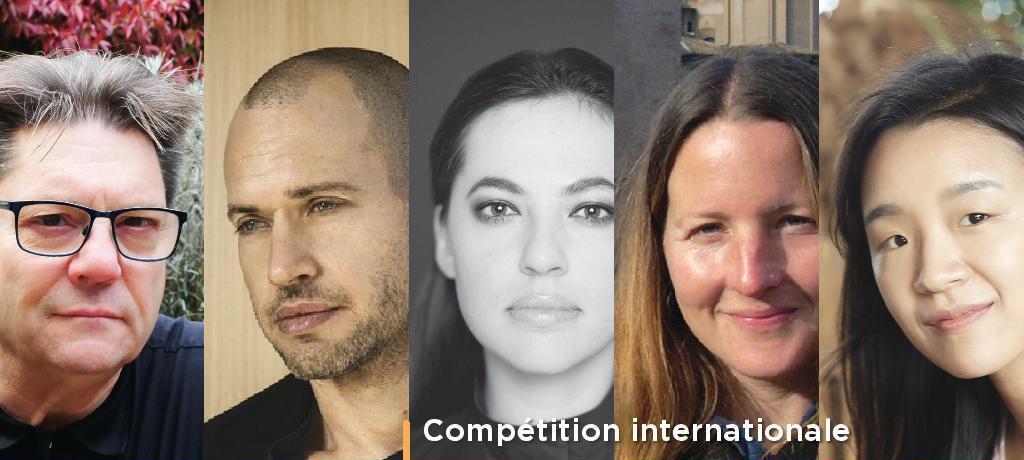 And finally, in the international competition, we have the South Korean director Ga-eun Yoon,whose short film Guest won the International Grand Prix in 2012. Her delicate cinema explores with much sensitivity the theme of youth and adolescence. She will be next to the multidisciplinary artist and Canadian ambassador Caroline Monnet (honored in a panorama), whose work addresses the question of native identity. Her film Mobilize, presented in the first program Décibels!, focuses in particular on the indigenous people of Canada and Quebec. Also anchored in the times and troubles of his country, the Israeli director Nadav Lapid will take the 78 films in this competition under consideration: while his recent feature-length films Policeman (2011) and The Kindergarten Teacher (2014) were acclaimed by critics and the public alike, we will take advantage of his presence to offer viewers a short film remedial course covering his beginnings at the Sam Spiegel Film and Television School. The British filmmaker Steve Hawley will also be there: you will have the opportunity to discover Language Lessons, the surprising experimental documentary that he directed with Tony Steyger dealing with the "artificial" languages that are still spoken in Great Britain, being shown in the Short in Translation retrospective. Finally, the Portuguese illustrator Susa Monteiro will join this group to share her vision on the works of filmmakers originating from over 60 different countries, and will certainly use this as inspiration in the creation of the 2020 Clermont festival poster!