Euro Connection 7
European Short Film Coproduction Forum
Euro Connection is the meeting point for European short film co-production. Launched in 2009 in Clermont-Ferrand, this event is followed closely by film professionals who attend the Short Film Market that takes place in parallel with the festival.
International co-production is a must for many feature films produced in Europe each year.  It is important for producers to grasp how it works.  Short film budgets are smaller than features, and their financing opportunities are also smaller.  Some films would never be made without this type of alliance.  It brings together financial, creative, and technical resources between multiple countries on a single project.
Co-production has been a matter of making the right connections and finding ways to complement each co-producer's strengths.  In the process, it has produced some great films. A recent example is the German-Bulgarian co-production that took the International Grand Prize at Clermont last year.  Its two producers were present at Euro Connection.  Pride, by Pavel Vesnakov, was nominated for the European Film Awards by the Clermont jury.
After announcing a call for projects throughout all of Europe, 16 new projects were selected this year.  The Projects and Producers 2015 Booklet will be available from early January at www.clermont-filmfest.com, with a description of each project.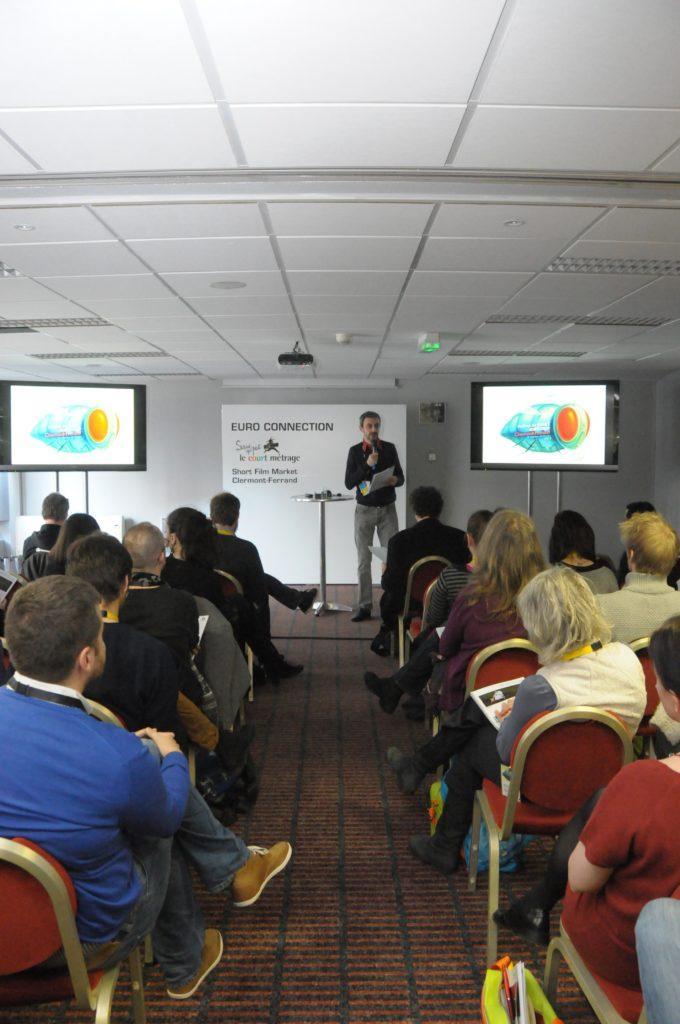 150 industry professionals are expected for the upcoming edition. Euro Connection is open to producers, broadcasters, distributors, and financiers who are from Europe and have the Market Accreditation.  The Pitch Sessions are free, but one must register beforehand HERE.  Do so quickly though, as the limited number of seats fill up quickly.